Please download our 2016-17 Catalog, for the upcoming class offerings: 2016-17 Grace and Glory Catalog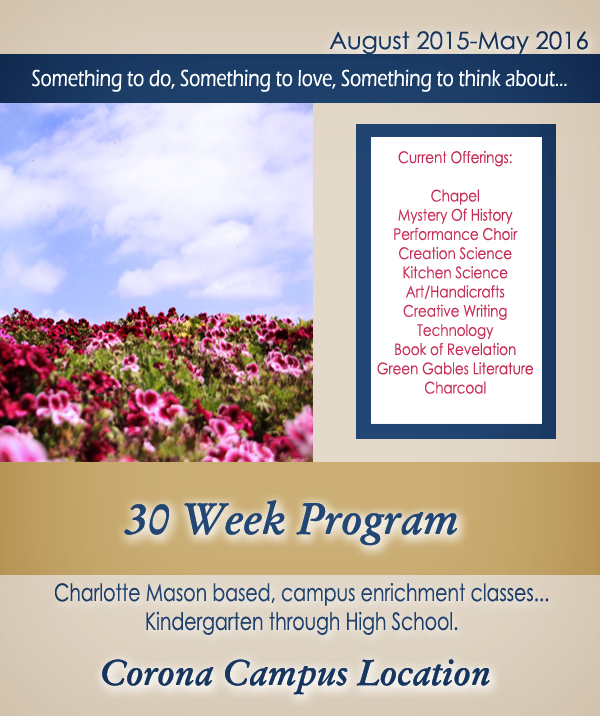 Students enjoy a Monday, drop-off, campus experience – filled with Christ-centered, Charlotte Mason style classes…
Group learning, high interest activities, celebrations and socialization opportunities, are planned and prepared to leave a lasting impression upon your student.
Our team of leaders are dedicated to forming connections with students and being positive role models.
Classes are held in a clean, safe, church environment, centrally located in Corona, California.

Note: participating in our classes, is not equivalent to enrolling in our Academy PSP.
2015-16 GGHS Academy Calendar
**2016-17 classes will officially begin on August 29th 2016
We provide all families with a School Supply List before classes begin.
Grace and Glory has a passion for ministering to home schooling families, regardless of their affiliation. GGHS supports efforts towards private education however, we welcome all bible-believing, home schooling families, to enroll in classes, including but not limited to Public Charter School families, those who file independently and those enrolled in other PSP programs.