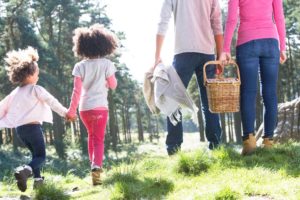 Christian home educators have the privilege to train up our children from a biblical worldview, using methods that radically differ from today's "norm".  Your home is a garden of learning and your children are tender plants; we can give them the loving care that they need to grow… spiritually, academically, physically, emotionally and mentally. 
Training Biblically
We can train our students to honor the Lord by giving their best efforts;  they develop an appetite for quality vs quantity, and  grow in character and relation to God and with others. Many home educated students enjoy shorter lessons, free afternoons and a large banquet of diverse study areas and hobbies, growing to the fullness of their God-given potential, using their God-given gifts. Cultivating good habits of conduct is of utmost importance as it is hoped that students master the skills necessary to live full and satisfying lives, deep in devotion to God and service to others.
Preparing A Feast
We all know, it isn't healthy to feed our children junk food; it also wouldn't be very healthy or enjoyable for our children, if we served poor food choices of the same food at every meal, day after day. Now, apply this concept to education. We encourage parents to partner with us, in preparing a rich, wholesome, healthy and varied feast of ideas, lessons and experiences, to nourish and satisfy our children's mind, body and soul. 
Using Living Books
Often, secular school textbooks are written by a panel of educators or advisors, and filled with dry facts, drills and political agenda. "Living books" are typically written by a single author who has a passion for the subject and writes in a captivating way that pulls the reader in! Students using living books are known to recall and relate to  characters and events with greater detail vs. boring textbooks. Much of today's popular literature is also filled with darkness, inappropriate content or "twaddle".  [shallow non-sense] Classic literature and living books offer stories of heroes, values and morals.
In addition to living books, we help families select quality materials and resources that appeal to all learning styles; visual, auditory and hands-on learners. No matter if your child is college-bound or choosing a general education path, there are endless options of living books!
Integrating Technology 
Home educating families have a vast pool of tech resources made easily available; parents can blend the best of old fashioned methods, with the best of modern technology, so students receive well-rounded exposure to proven methods of the past and the bright, new technological methods of the future. We acknowledge the importance for youth of this generation, to posses a modern skill set with digital literacy, typing, collaborative learning, logic and critical thinking….it is blessing to be able to expose students to these concepts, in a safe, monitored home school environment.
It is our goal to empower families, so their children rise up to be bold leaders as they mature into adulthood.