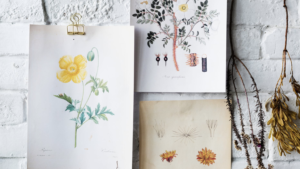 Learn the natural, unforced rhythms of grace….
Matthew 11:28-30 MSG
"Are you tired? Worn out? Come to me. Get away with me and you'll recover your life. I'll show you how to take a real rest. Walk with me and work with me—watch how I do it. Learn the unforced rhythms of grace. I won't lay anything heavy or ill-fitting on you. Keep company with me and you'll learn to live freely and lightly." -Jesus
Partnering with Grace and Glory, means choosing a bible-based home school route…..
>Our children practice reading skills, so the Word of God may become real to them as they enter into their own personal relationship with Him.
>>Our children practice writing skills, so they may copy scripture, journal their prayers and record their stories to share with others.
>>Our children practice oral presentations, so they can communicate their testimonies, be a witness and spread the good news of the Gospel. 
>>Our children study science, so they can know the Creator who created them and connect with His creations. 
>>Our children study history, so they can know God's people and learn from their choices.
>>Our children study mathematics, so they understand God's order and design for the universe.

Aside from using God's Word as our ultimate guide on this educational journey, we encourage parents to read and follow the educational methods of Charlotte Mason – a British educator from long ago, who believed that education was about more than training for a job, passing an exam, or getting into the right college. She said education was an atmosphere, a discipline, and a life; it was about finding out who we were and how we fit into the world of human beings and into the universe God created.
Charlotte Mason Homeschooling methods, help families spread a feast of rich, wholesome, healthy and varied ideas, lessons and experiences, that nourish and satisfy the mind, body and soul. Remember our homes are like gardens, and our children are like tender plants; we must tend to them with loving care so they may grow… spiritually, academically, physically, emotionally and mentally.