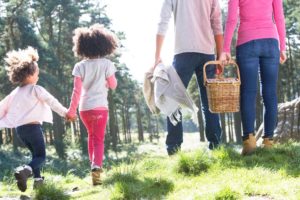 Classically Charlotte Mason
Charlotte Mason (1842-1923), was a British educator, who founded a teacher training college in Ambleside, England; she inspired the creation of the Parents' National Education Union, she was a pioneer for home education and shaped the work of education in hundreds of homes, primary and secondary schools worldwide. Charlotte Mason believed that education was about more than passing exams and heading to college; she said education was to be an atmosphere, a discipline, and a life.

At Grace and Glory, we encourage families to blend the best of the Classic Charlotte Mason methods with the best of modern 21st Century Learning, so students receive a well-rounded exposure to proven methods of the past and the bright, new methods of the future! We support the adoption of Charlotte Mason's philosophies, to share a rich, educational lifestyle with the next generation….one that is radically different from today's culture.
CM students honor the Lord by giving their best efforts; they learn to paint and sing hymns, to read living books with understanding and to write like skilled authors; they develop an appetite for quality vs quantity, memorize scripture, recite poetry, discover composers and venture outdoors to study nature. Sharing in the glory of great heroes of the past and present, students grow in character and relation to God and with others. CM students have short lessons, free afternoons and a large banquet of diverse study areas and hobbies, growing to the fullness of their God-given potential, using their God-given gifts. Cultivating good habits of conduct is of utmost importance as it is hoped that CM students master the skills necessary to live full and satisfying lives, deep in devotion to God and service to others.
We also acknowledge the importance for youth of this generation, to posses a modern skill set with digital literacy, typing, collaborative learning, logic and critical thinking….it is our goal to empower families, so their children rise up to be bold leaders as they mature into adulthood.
Simply Charlotte Mason.com, provides this free educational plan to help families get started!