Download our  2016-17 Catalog here: 2016-17 Grace and Glory Catalog
Grace and Glory Academy is an educational ministry, based first and foremost, on the foundation of Christ and a Biblical worldview.
Secondly, we are a Charlotte Mason style program and private satellite school, promoting Ambleside principles for hybrid, home-educating families.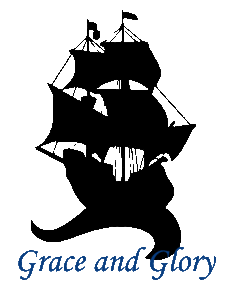 School motto: Based on the 1922 hymn by Helen H. Lemmel ~
Turn your eyes upon Jesus, Look full in His wonderful face,
and the things of earth will grow strangely dim, In the light of His glory and grace.


 https://www.facebook.com/graceandgloryhomeschooling
Grace and Glory Academy, Corona, CA 951-638-4170 | On a mobile device? Send a text.
Usborne Books & More Shop with us